It's a girl! What could possibly be more precious than helping a friend or loved one celebrate the arrival of a brand new baby girl? You can't wait to support them with the perfect baby shower gift, but with so many baby products on the market today, it can be hard to figure out what new parents really need.
You've got your invitation to the baby shower, and you know you want your gift to be special. You want it to be equal parts useful and adorable, a little unexpected, and completely memorable. You want to show your love for the new parents by considering their needs, and make sure their little girl knows just how excited you are to meet her. It's a lot to ask of a single baby shower gift - no wonder you're not sure where to begin shopping!
Let us check this one off your to-do list - we've found the perfect thing! Here's our list of favorite practical baby shower gifts for baby girls: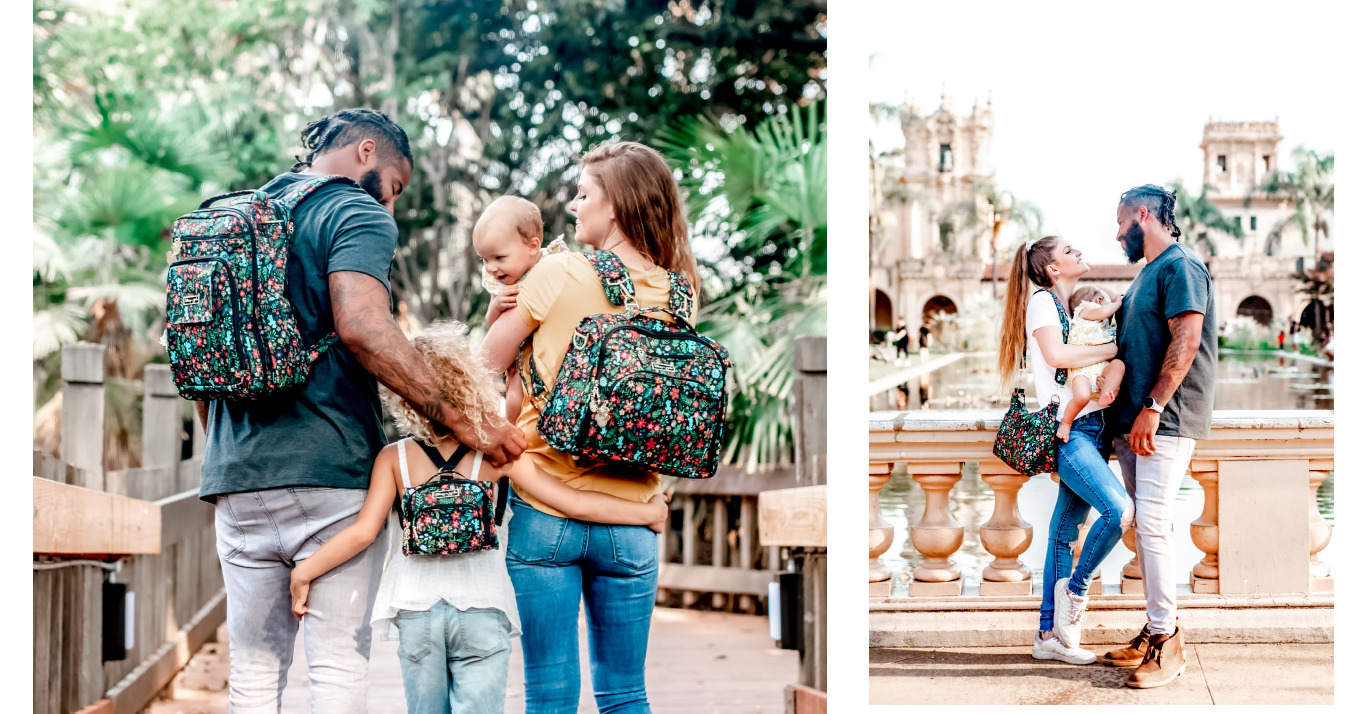 A dreamy diaper bag ready for Disney.
Do you happen to know that the parents-to-be are already dreaming about their daughter's first Disney trip? Set them up for a real-life dream of a time with Jujube's gorgeous Be Sporty backpack in Amour Des Fleurs. It's the perfect practical everyday diaper bag with just the right touch of Disney whimsy. And the best part? Its machine-washable durability ensures there's no mess they won't be able to handle.
An adorable picture book about girl power.
Sure, it'll be a little while before she can read or join any feminist revolutions, but every little girl deserves to know just how mighty and magical she is. Celebrate the little trail-blazer becoming with a sweet girl-power primer that doubles as an early introduction to some of history's most important female heroes. This Little Trailblazer by Joan Holub is a great example.
Baby socks that stay on tiny feet.
Ask anyone who's survived the first year of parenthood – you spend a whole lot of time picking up kicked-off socks! Tiny ballerina themed socks that actually stay where parents put them are a gift that will keep on giving on every walk, hike, mall trip, or park day.
The sweetest monthly milestone blanket.
Those first few months fly by SO fast – help new parents document every phase of baby's first year with an adorable floral photo blanket. They'll get a record of each baby milestone, and you'll get at least a dozen sweet baby photos to enjoy.
A portable floor mat that makes mess movable.
Tummy time means tons of tiny toys that have a way of getting scattered all over the living room. This movable mat is strong enough to scoop up messes at a moment's notice, move them from room to room, and help new moms or new dads clean up quickly and easily. It's the perfect gift they didn't know they needed!
A pack of prefolds, no matter how they plan to diaper.
Trust us: nothing, and we mean NOTHING, is better at handling spit up, diaper blow-outs, and all the other spills and splashes that come with new babies than a pack of basic cloth diapers. They are endlessly absorbent, easy to wash, and perfectly not precious – make sure new parents you love always have a set on hand!
Listen, baby showers can be pretty competitive. With one of these gifts in hand, even if you aren't the first to guess which candy bar is melted into the diaper, or write a poem with baby's name in it, or eat that Oreo without using your hands, you're still going to come out a winner.
After all, when new parents feel loved and supportive family and friends surround new babies, everybody wins.
---