Buyers Remorse? No problem! Learn more about how to return your bag.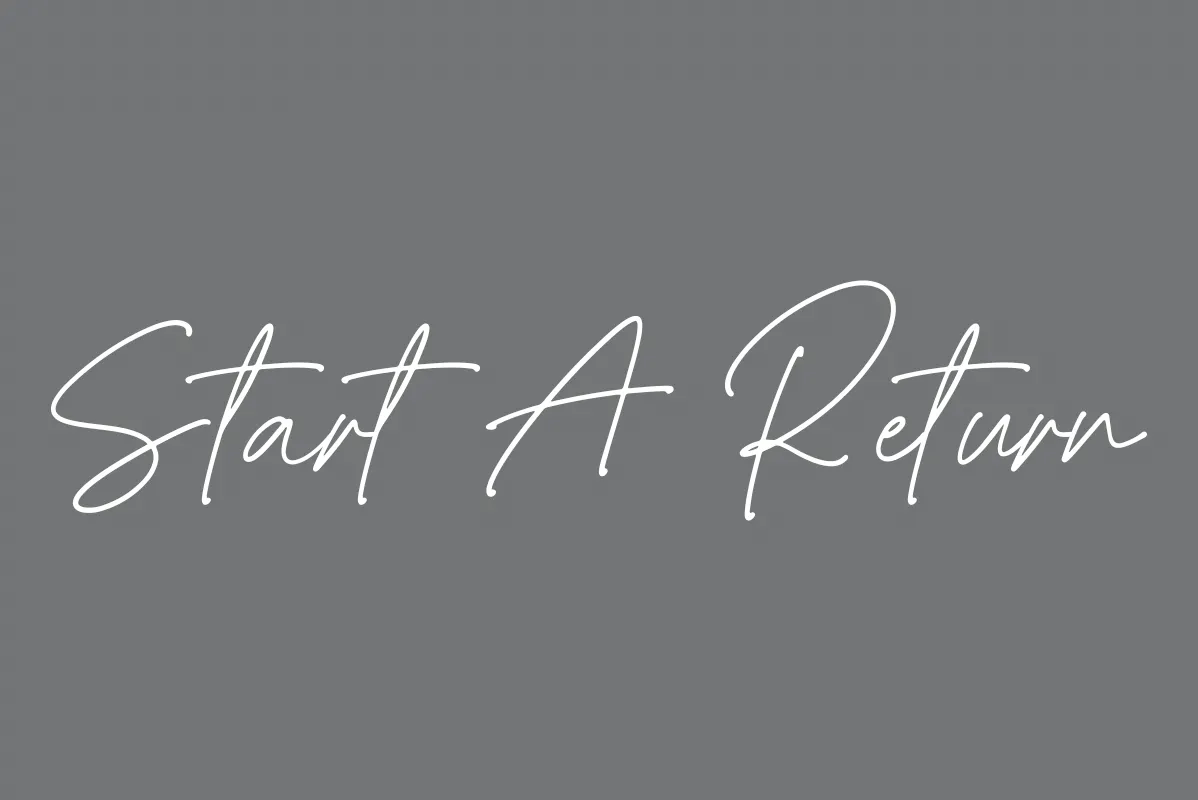 LOOKING TO EXCHANGE OR RETURN?
We'll help you get started! Just have your order number and shipping zip code in hand. You'll find your order number in your JuJuBe Order Confirmation email or Packing Slip. Got it? Then lets get started!
What is the jujube return policy?

Here at JuJuBe, we make returns simple. Here's how it works:

1) You have 30 days from your original order date to return your JuJuBe purchase as long as it isn't a final sale or clearance item. Shopping for print placement is strictly forbidden. If you refuse your delivery, please know that it can take up to 60 days for your order to be returned to our warehouse and we are unable to process your refund until your order has been received by our warehouse.

2) All returns must be in new condition with all tags attached and unused. While we'd love to take back "gently used" goods, we can't. There are plenty of places to find a good home for them, though including our Pre-Loved website!

3) Submit your return request above at our Loop Returns portal.

4) Drop you package off at USPS using our discounted label. Be sure to get a receipt after dropping off your package.

JuJuBe is not responsible for goods that get lost in transit if a trackable method is not used! Please note that it takes up to 7 business days for your return to be checked in once it is received at the warehouse. Once checked in, you will be refunded. Returns over $250.00 are subject to a 15% restocking fee.
Submit your return request above at our Loop Returns portal and be sure to click "Returning or exchanging a gift? Click here."
To get your package ready:
1. Create your return here. You are responsible for the cost of shipping however we offer a highly discounted label that will deducted from your refund.
2. After packaging your item and dropping it off at the carrier designated on your label, usually USPS, get a receipt as proof. JuJuBe is not responsible for lost packages.
3.Orders must be returned within 30 days of the delivery date. Refunds are generally issued 7 days after receipt of the item at our warehouse. From there, it may take 5-7 business days depending upon your bank before the refund hits your account.
Please contact Customer Service for questions regarding the return label.
I SENT IN MY RETURN. HOW DO I GET MY MONEY BACK?
We process returns and refunds as soon as we receive them. Please allow 7 days from the time your item was received at our warehouse for the refund to appear on your credit card statement.
I REQUESTED AN EXCHANGE. WHEN WILL I GET MY NEW ITEMS?
When making an exchange, the replacement product(s) will be sent when the return package is in transit on its way back to us. You'll receive an email with new tracking information when the new items you ordered are on their way. Exchanges can only be made on the same style of item.
Exchanges must be returned within 30 days of your original delivery.
Shop Now is a bonus incentive to re-invest your return in another item. By choosing Shop Now, you'll be given a bonus credit of 15% to apply towards a new item in that purchase. The bonus credit is not available for future purchases and must be used at the time of the return.
WILL YOU REFUND MY ORIGINAL SHIPPING FEE WHEN AN ORDER IS RETURNED?
Any shipping charges paid on your original order will not be refunded.
HOW DO I RETURN A BAG BOUGHT FROM AN AUTHORIZED RETAILERS?

We love when our customers show love to our Retailers! If you are looking to return a bag you bought at a JuJuBe Retailer, please return to that store and they will be happy to return or exchange the product for you! JuJuBe cannot process any returns or refunds made from an authorized retailer.
HOW DO I KNOW IF THEY ARE AN AUTHORIZED RETAILER?

We are aware of NON-AUTHORIZED parties selling JuJuBe on Amazon and eBay. We are actively alerted by our valued customers, retailers, and distributors and are working to resolve the issues.
Please note that JuJuBe does not offer returns on items purchased through the following JuJuBe Retailers:
Amazon

Quisi Retail LLC

Diapers.com

Zappos.com

eBags.com

Portmantos

Zappos Retail Inc.

Baby Earth

Apple Green Baby

Macro Baby

Home and Wall Decor

Luggage Pros

Bambi Baby

Holistic Parent

Kids N Cribs

Devine

Kish Mish

Dainty Baby
All items bought from Retailers listed above must be returned through the original Retailer item was purchased from.
Please note that all items purchased on sale are considered Final Sale and can not be returned or exchanged.
I PAID WITH GIFT CARDS AND MY CREDIT CARD. WHAT GETS RETURNED FIRST?
Refunds are first issued back to gift cards used and then any remaining funds are issued to the credit card that was used.
I live in a foreign country, what are my options?
Our return policy is the same for international orders. You are responsible for return shipping and items must be in new, unused condition. If you have any questions, please reach out to our customer service team.
HAVE MORE QUESTIONS?
Please email us with any questions you might have - we are here to help!