Crafted in our ultra-supple vegan leather and featuring durable metal hardware.
MILLION POCKETS DELUXE BACKPACK
The ultimate backpack for supreme organization with 25 pockets and dual compartment design.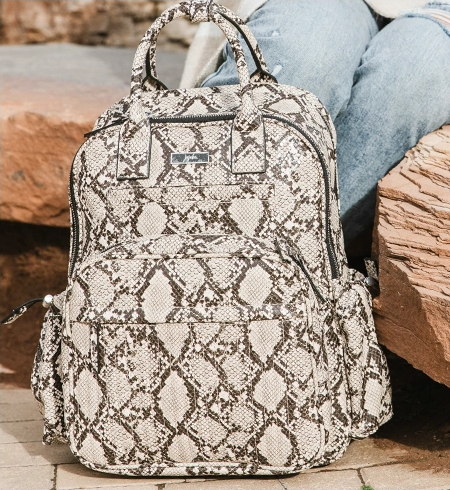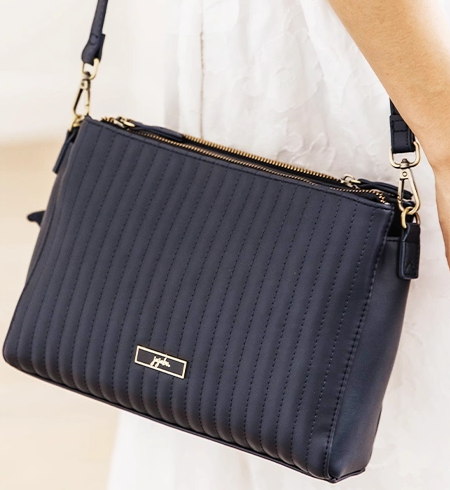 This bag boasts both luxury and convenience. Perfect for the minimalist packer, its spacious, two zippered sections keep your diapering essentials organized while multiple internal pockets secure smaller necessities.
This multi-functional bag can be worn three ways and has a removable clutch making life easier for an on-the-go parent.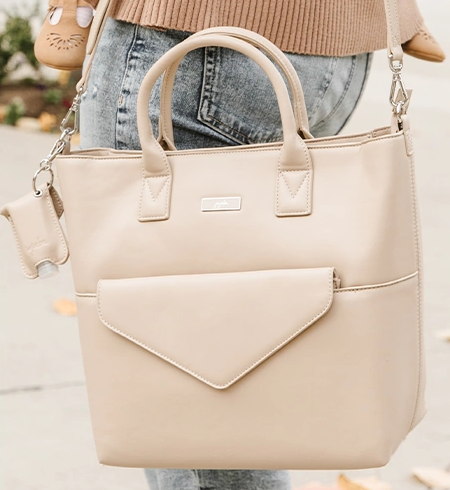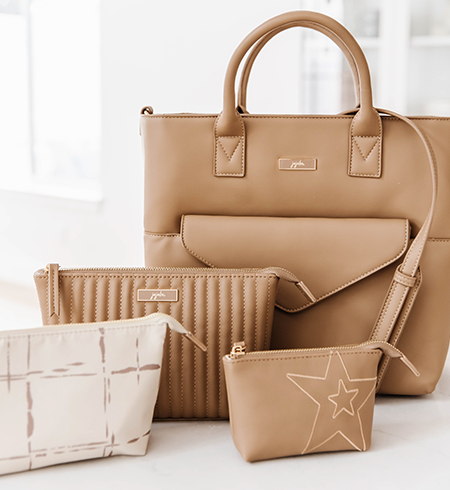 Cute, cuter, and cutest. A trio of baglets made in our ultra-supple vegan leather - large, medium, and small - to keep you organized and all set wherever you go! When you pack with the All Set, you'll never have to dig around the bottom of your bag for small items again.

Washed by waves, bleached by sun, scattered upon the shore... Driftwood soothes the soul with earthy elements and neutral tones. From our Beyond Collection, versatile beachy beige elevates every look. Paired with gold hardware, enamel filled logo plate, and antiqued natural lining, Driftwood's a natural beauty!